Outstanding Realtors, vendors and other Real Estate industry professionals.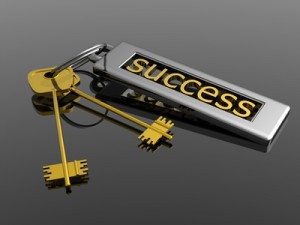 What you will find here is a comprehensive list of some of the most tech and social media savvy Realtors from around the country, as well as other Real Estate professionals that are highly respected among their piers.
These professionals not only embrace social media and technology but use it every day in their business for the benefit of their clients.  The majority of these agents have Real Estate blogs that are used to promote not only the homes they are marketing but lifestyles and events in their local area. These Real Estate agents are well versed in the web 2.0 and use those skills to promote their  Real Estate expertise. Online marketing is a big part of the skill set to achieve results in selling a home.
If you are relocating to another part of the country these Realtors have been hand selected as being well versed in the communities in which they work. These Real Estate agents represent some of the finest national franchises including RE/MAX, Century 21 ,Coldwell Banker, Keller Williams, ERA, and Weichert along with some top notch smaller boutique companies.
Given the fact that I use social media and visit numerous Real Estate forums on a daily basis,  I have been fortunate to meet some of the finest Realtors across the country.
If you are looking for a top producing Real Estate agent somewhere in the United states or even another country, please do not hesitate to ask me for a reference.
Alabama Realtors
Alaska Realtors
Arizona Realtors
Arkansas Realtors
California Realtors
Colorado Realtors
Connecticut Realtors
Delaware Realtors
District of Columbia Realtors
Florida Realtors
Georgia Realtors
Hawaii Realtors
Idaho Realtors
Illinois Realtors
Indiana Realtors
Iowa Realtors
Kansas Realtors
Kentucky Realtors
Louisiana Realtors
Maine Realtors
Maryland Realtors
Massachusetts Realtors
Michigan Realtors
Minnesota Realtors
Mississippi Realtors
Missouri Realtors
Montana Realtors
Nebraska Realtors
Nevada Realtors
New Hampshire Realtors
New Jersey Realtors
New Mexico Realtors
New York Realtors
North Carolina Realtors
North Dakota Realtors
Ohio Realtors
Oklahoma Realtors
Oregon Realtors
Pennsylvania Realtors
Puerto Rico Realtors
Rhode Island Realtors
South Carolina Realtors
South Dakota Realtors
Tennessee Realtors
Texas Realtors
Utah Realtors
Vermont Realtors
Virginia Realtors
Virgin Islands Realtors
Washington Realtors
West Virginia Realtors
Wisconsin Realtors
Wyoming Realtors
Real Estate resources/Real Estate directories